The Premiere Carpet Cleaning Service In Albany, NY
​

---

Another popular service provided by Albany Carpet Cleaning is general upholstery cleaning. Almost any type of upholstery can be cleaned of dirt and stains. This may include furniture, couches, blinds, and beds. If you own pets, our pet removal services will be important to utilize. Pet odors can be difficult to remove and there may be residual remains. We use effective products to help your house smell fresh. If anyone in your family has allergies, allergen cleaning will be important for prevention. Allergens can be built up deep within carpet fibers. Vacuuming regularly will help lessen dirt and allergen buildup, but you will want to get carpets cleaned professionally at regular intervals of about 6 months. Stains may also be taking over your carpet.

An important part in removing stains is cleaning the stains in a reasonable timeframe. Stains should be professionally removed regularly to prevent them from being permanent or very difficult to remove. Our professionals take care to treat stains and clean carpet with effective methods and products. Rug cleaning may also be useful; you can have a big area rug steam cleaned of the dirt built up within.

​Upholstery such as couches and mattresses should be cleaned regularly. In addition to vacuuming them every month, you should have them professionally cleaned every year. A mattress will be over-run by dust mites if not cleaned properly; over a million of them could be under your sheets. Some people have an allergy to dust mites.

The symptoms may be similar to a stuffy nose, asthma, irritated eyes, wheezing, and skin problems. A cleaner mattress will also provide better sleep than a really dirty mattress. Keeping mattresses clean are even more important for children. Upholstery cleaning can even restore the object to a like new condition. This will also increase the lifespan of furniture; a person can easily forget this. If all the upholstery was cleaned in your house such as couches, chairs, curtains, and blinds, your house would look wonderful! This is not a miracle solution, but it will easily improve the appearance of your most used upholstery. Other reasons include the health benefits of clean upholstery, preventing future damage, and cleaner air.
​
​
Powered by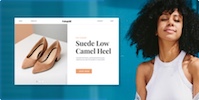 Create your own unique website with customizable templates.