Pet Odor Removal Albany, NY
​

---

If you own a pet, then you know they love to mess up anything that is brand new. Whether its the brand new carpet where your pet decides its the perfect spot to relieve himself or the new apartment you just moved into that smells like the recent owner was living in a zoo. Whatever the case may be, Albany Carpet Cleaning has got you covered. Stop cleaning stains over and over wondering why the stain or smell wont go away. Leave that fun stuff up to us. Cat Urine may the worst smell of them all. No matter how many times you seem to scrub and clean that foul smell will not go away. Our professional carpet cleaners at Albany Carpet Cleaning knows just the trick to help you out. Removing pee stains from your carpet can be a pain in the you know what. Try this little home made solution for pet odor remover to help save you some money. Put half water and half vinegar into a spray bottle, add a few drops of dish washing liquid and a little hydrogen peroxide and see if that does the trick! Don't waste your money on buying expensive store cleaners, this trick seems to work everytime if you are looking to save money. If you do want to this job on your own here are a few pointers to get the job done right.

​

​Remove pet stains quickly before its too late!
Neutralize the urine odor
If you must buy pet stain remover research before buying

​If this does not work to remove your pet odor, call Albany Carpet Cleaning today and will be at your service!
Powered by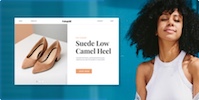 Create your own unique website with customizable templates.