Commercial Carpet Cleaning Services in Albany NY​












​​If you own business in Albany, NY, come to Albany Carpet Cleaners for all of your commercial carpet cleaning needs. We offer amazingly efficiently carpet cleaning for any office building or business that is sure to impress you with a fresh, clean carpets. We can remove stains from coffee spills as well as remove the embedded dirt caused by constant foot traffic.

Our commercial carpet cleaning machines will eradicate all of the dirt and grime from your carpets and keep your business smelling fresh and clean. At Albany Carpet Cleaning, our carpet cleaning service will ensure that you don't suffer from infestation or allergies in your building and that your carpets can stay sanitary and colorful.
We offer our affordable commercial carpet cleaning to all Albany New York businesses, and we aim to help your commercial property remain healthy and appealing. It's important to maintain a safe and germ-free environment for your workers so they can continue working in peace.

​They don't want disturbances from insects, or allergies, and you don't want them to be getting ill too often. Let Albany Carpet Cleaners take care of your carpets; our commercial carpet cleaning service will make your business' carpets fresh and renewed. You can rest easy knowing you and your employees will be working in a clean and sanitary environment. Commercial carpet cleaning is important for any business wanting to keep carpets cleaned regularly.

​Call us now to schedule an appointment in advance to give your employees time to prepare if they need to be out of the office for the cleaning. Our team will use techniques like blocking up tables to let you have access to your business areas sooner. They clean every area of carpet and deodorize every time; additional treatments such as conditioning are available upon request. Regular carpet cleaning also increases the life span of the carpet; you should maintain your expensive investments.
​

---


​Best Professional Carpet Cleaning Equipment
​​

​Our commercial carpet cleaning services provide by expert carpet cleaners equipped with the industry's finest commercial carpet steam cleaners. You can rest assured your business's carpets will be cleaned from corner to corner with our fantastic and efficient commercial carpet cleaning service. Our professional carpet cleaning equipment will have your carpets looking like new with fresh, radiant colors in no time. Trust Albany Carpet Cleaners with all of your commercial carpet cleaning needs and you won't be disappointed.

​We provide green carpet cleaning for all Albany NY companies as well as the best dry carpet cleaning services. We aim to impress with our affordable and dedicated commercial carpet cleaning.
For the best commercial carpet cleaning in Albany NY, contact Albany Carpet Cleaners today!

---
Professional Stain Removal
​
​Our commercial carpet cleaning equipment is the finest in the industry and can remove even the toughest of stains. No matter how embedded the stain is, or what caused the stain, our carpet cleaning experts can remove it for you. Our commercial carpet cleaning services are designed to take care of any business carpet stain and return the color and vibrancy of your carpet and its patterns. Let Albany Carpet Cleaners provide your company with the commercial carpet cleaning it deserves; call us today for your free estimate.
---
Industry-Standard Commercial Carpet Cleaning
​
​Our professional carpet cleaners know about the health-code requirements for restaurants as well as the standardized working environment regulations of New York. At Albany Carpet Cleaning, we can provide expert carpet cleaning to make sure your business meets all of the required health regulations. With our professional carpet cleaning equipment, your business' carpets are as good as new. If you are in need of our commercial carpet cleaning, all you have to do is call. Our carpet cleaners are waiting.
---
Powered by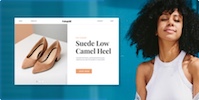 Create your own unique website with customizable templates.